I've only had a handful of fine dining experiences. The restaurant Pendolino is one, and it sits just above Sydney's colourful Strand arcade. Finding it feels like finding a hidden treasure.
The first thing to notice once inside is the soft lighting. The second is the bread and olive oil, which they are famous for.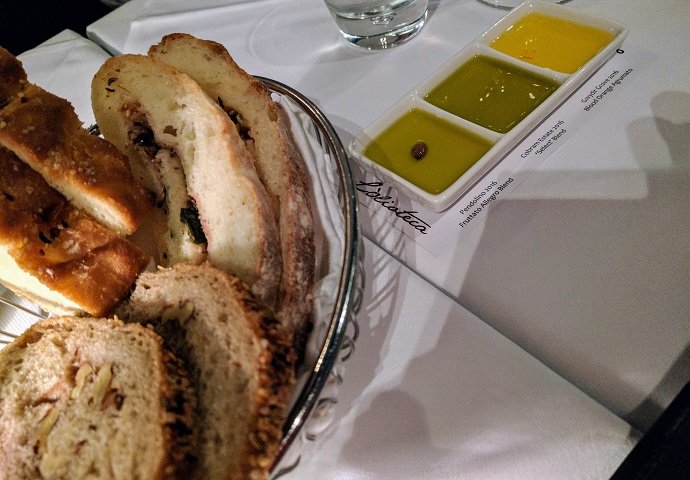 I'll let the menu description and pictures of the three course meal do the talking.
Entree: ANCIENT ROMAN GRAIN SALAD
Black Barley, Spelt, Buckwheat, Lentils, Fried Cannellini Beans, Stracchino Cheese, Tomatoes, Cider Vinaigrette.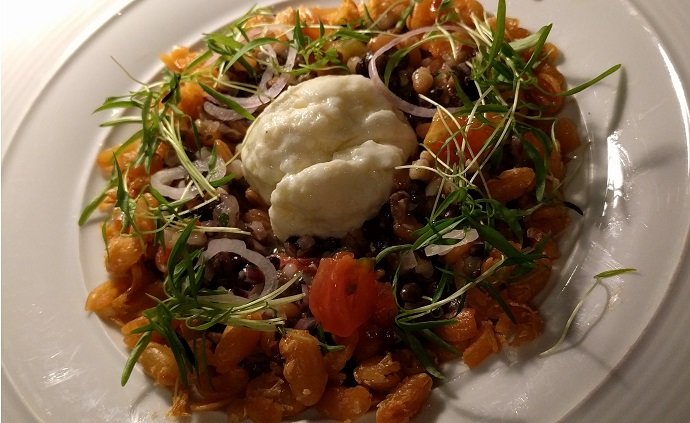 Main: EGGPLANT AND BELL PEPPER PIE
Buffalo Milk Mozzarella, Creamed Dutch Potato, Confit Leek, Pecorino Fonduta.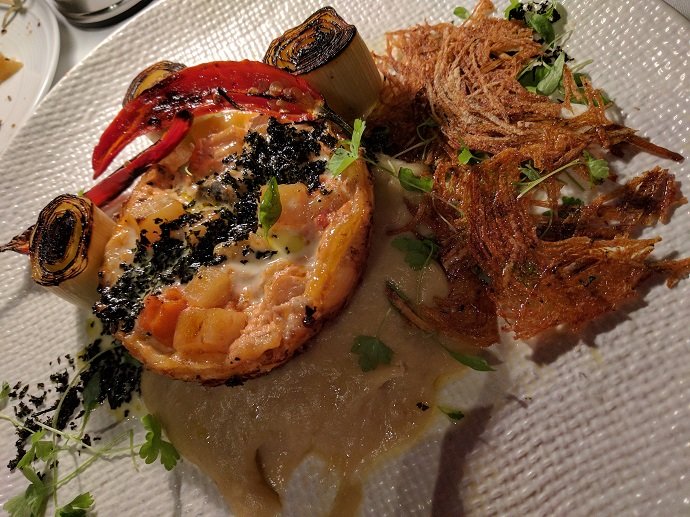 Dessert: ECLAIR ALLA GIANDUIA
Chocolate Hazelnut Eclair, Toasted Hazelnuts, Sweet Cream, Candied Apricots, Nocello
As expected, each part of each dish was made to perfection. The menu certainly holds many more dishes to wish for!