I'm not a coffee drinker, so am always on the lookout for alternatives. I went to Pana Chocolate in Alexandria excited for the chocolate. But I left more excited about the drink I had.
I am always a bit excited about visiting Alexandria. The mix of industrial estates and cafe culture make it so different to anywhere else. I arrive at Pana Chocolate and bask in the window of chocolate first.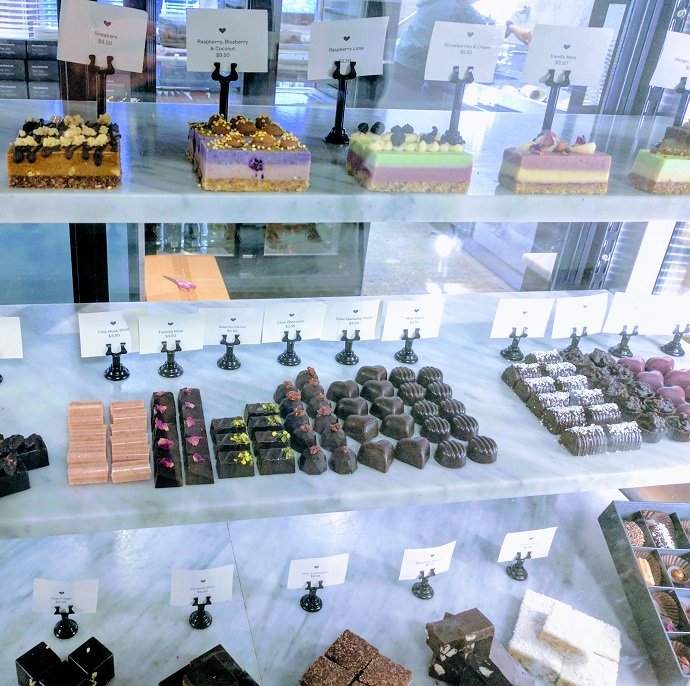 After appreciating the display, I notice the shiny lab like kitchen behind it. So far, impressions are good. I glance at the menu and order a "Goldie" hot drink, knowing only the description in the menu, something about cinnamon.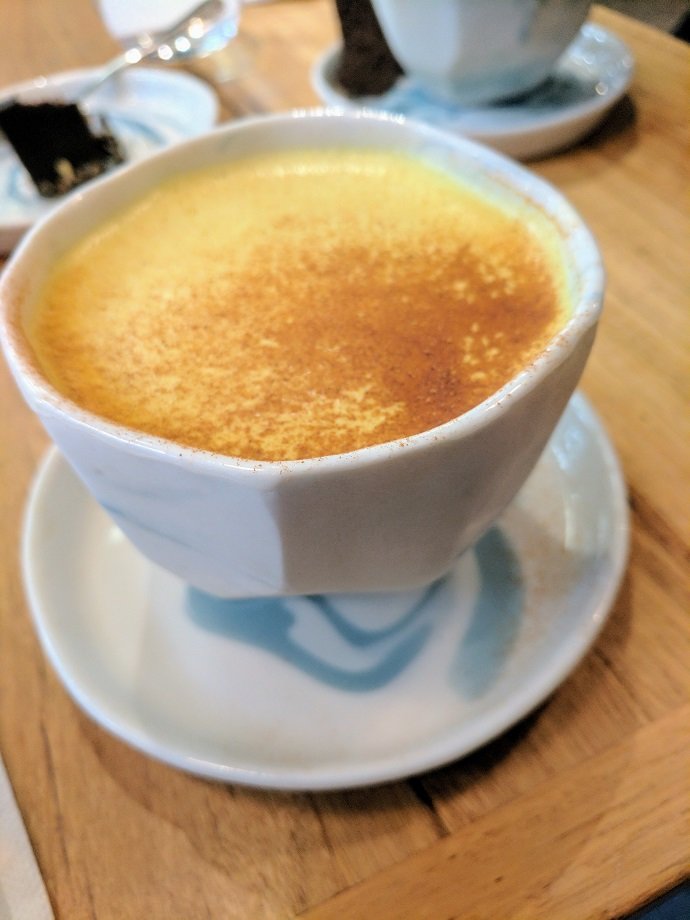 It's basically a turmeric chai latte, a drink apparently originating in India, which is only recently popping up in western hipster culture. This one is an A+. I sit sipping wondering how I had not come across it before. It has definitely made it onto my list of hot drink options.